Contact lsmith@maceoskids.org or visit MaceosKids.org for more information.
Refer a Friend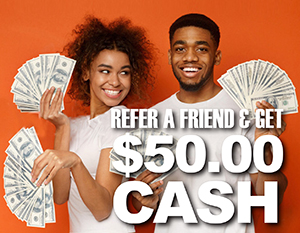 Testimonials
★★★★★
I've used this company for 17 years. The response is timely. All of the technicians that I've met are friendly professional and competent. I highly recommend this company.
Patricia J.
★★★★★
I called the On Call Technician Line and reached Kevin M. and he walked with me step-by step with the issue that I was having for our business. Kevin stayed with me every step of the way from logging in to my computer, he was very patient and I really appreciate his professionalism and his knowledge about System 5. Thank you Kevin for going above and beyond for our business.
Taji G.
★★★★★
"Used their services for 5 years. They were the best I have had over the last 40 years. Quick responses to alarms and service needs. Highly recommend."
John Y.
★★★★★
Wonderful customer service. Accommodated my short-notice need to replace battery for an older system. Technician was polite, courteous, and professional. Advised us on strategy for upgrading system when we renovate. Totally enjoyable experience.
J. Evans
★★★★★
I have been using System 5 Electronics' security system for protecting my business, Pooltablescom, and they have always been professional, punctual, and courteous. It is very hard to find people who take pride in doing good work, but this is one company who does.
Chris F.
Recent Features